Simulation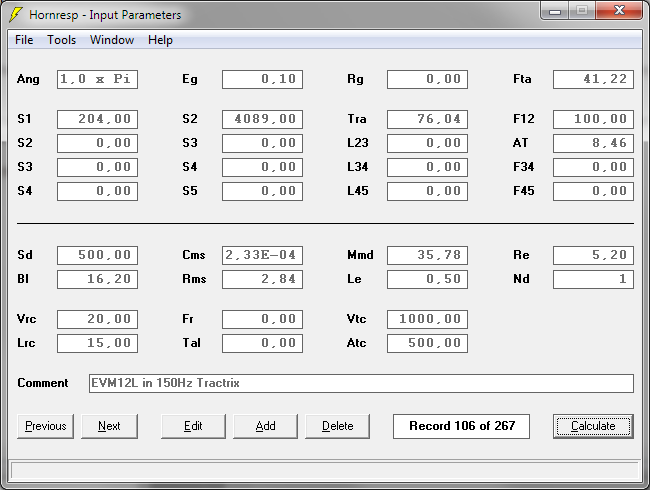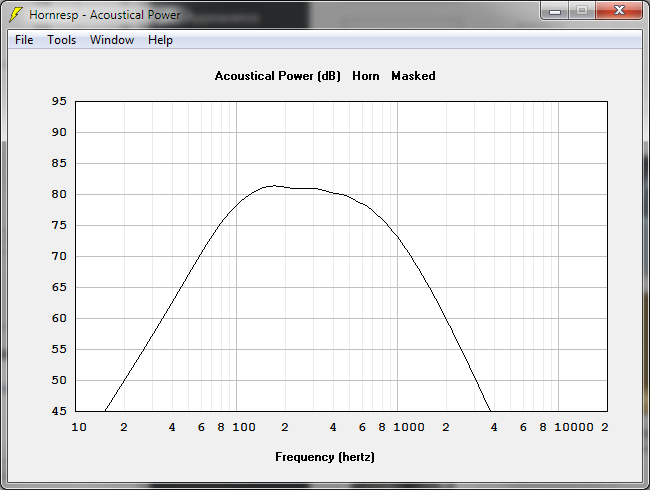 Design Goals
You might ask why this guy used the Tractrix contour for his midbass, where everybody knows, that a horn of such geometry runs out of gas way before reaching fs. You're right it's true. However, my idea was to design a horn which should sound wise match the Tractrix midrange as good as possible. That's why I decided to use Tractrix instead of a hyperbolic (m<1) or exponential (m=1) contour. Actually, in my room, these horns measure 140Hz to 700Hz within a range of ± 2dB. Below 140Hz these horns rolls off with approx 12dB/oct.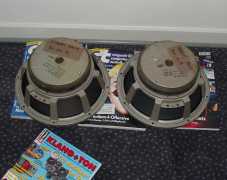 Although the EVM 12L has been discontinued by EV, you can get 'as new' units by buying blown ones on eBay and then let them recone at your local pro gear dealer.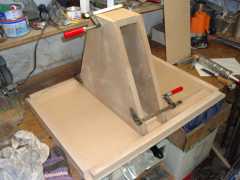 This is the jig which was necessary to buit the inner part of the horn.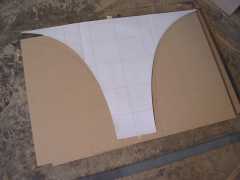 Here I just transferred the contur of the marked the flat sidewalls.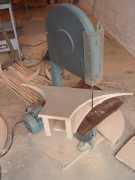 This is the second jig I needed to precisely cut the flat sidewalls of the horn.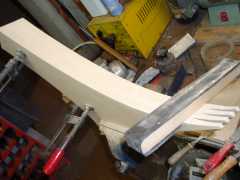 Here I clamped together all four flat sidewalls in such way, that I could sand down the edges for more precision.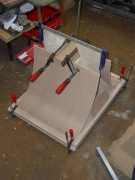 This is there I glued the two flat and the two curved sidewalls on the jig.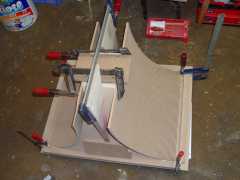 And another view of the jig.
Here is the horn after removing from the jig.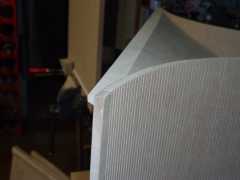 A detailed view of the edge of the horn, with the transition of the flat ond the curved sidewall.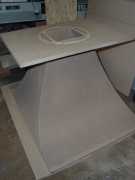 Here I just added the speaker baffle on the horn, after I cut a groove in it to obtain clerance to the cone of the driver.
The same thing in another view.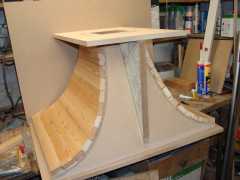 To stiffen the curved sidewalls, I glued some more wood on them.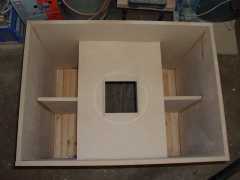 This is what it looked like before closing the box.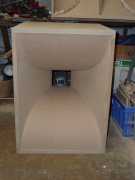 Frontview.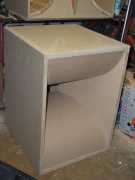 And another one.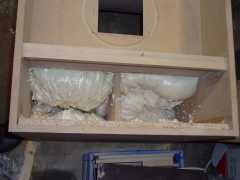 I thought it could not make thinks worse when adding some foam.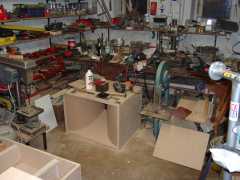 My little workshop.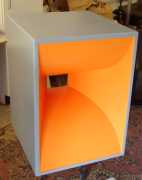 Some nice paint job.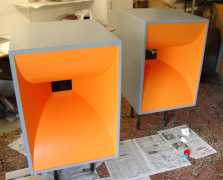 for the second one as well.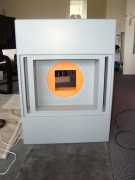 The backchamber w/o speaker.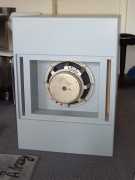 The speaker sitting in the backchamber.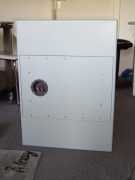 Here the backchamber was closed.